Identity
Thursday, June 22, 2023 by Doreen Wennberg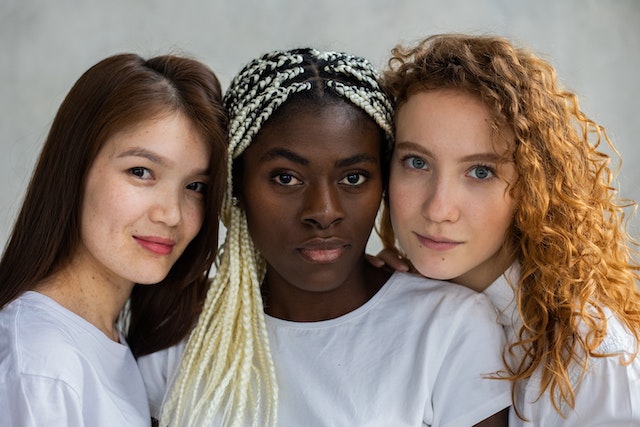 If someone asked you, who are you?
Stop and think how you would answer.
Chances are you might respond with your occupation because our natural inclination is to identify who we are with what we do. But if you are a follower of Christ, having surrendered your life to him and have received him as Lord and Savior, then your identity is in Christ. If you have not done that, (You can learn how to receive Christ here).
Knowing and understanding our identity in Christ from scripture helps us to see that we are accepted, secure, and significant.
Child of God
"Yet to all who did receive him, to those who believed in his name, he gave the right to become children of God" (John 1:12 NIV).
You belong
"You are no longer foreigners and strangers, but fellow citizens with God's people and also members of his household" (Ephesians 2:19 NIV).
Loved by God
"For we know, brothers and sisters loved by God, that he has chosen you" (1 Thessalonians 1:4 NIV).
Reconciled to God and a Minister of Reconciliation
"All this is from God, who reconciled us to himself through Christ and gave us the ministry of reconciliation: that God was reconciling the world to himself in Christ, not counting people's sins against them. And he has committed to us the message of reconciliation" (2 Corinthians 5:18-19 NIV).
Nothing can Separate from God's Love
"Neither height nor depth, nor anything else in all creation, will be able to separate us from the love of God that is in Christ Jesus our Lord" (Romans 8:39 NIV).
Chosen and Appointed by God to Bear Fruit
"You did not choose me, but I chose you and appointed you so that you might go and bear fruit—fruit that will last" (John 15:16 NIV).
Co-heirs with Christ
"Now if we are children, then we are heirs—heirs of God and co-heirs with Christ, if indeed we share in his sufferings in order that we may also share in his glory" (Romans 8:17 NIV).
This list is not exhaustive. Many more scriptures refer to our identity in Christ. These are just a few that will help you understand your identity.
Knowing and understanding our identity in Christ helps us in moments when someone or something threatens to undermine who we are.
Remember that as a child of God, you are a child of the king. You belong. You have citizenship in Heaven and are part of God's family. You are loved. God's love is unconditional. He has reconciled you to himself and expects you to be an instrument of reconciliation to others. Your once-broken relationship with God is now restored.
You are to initiate reconciliation in your relationships. Nothing and no one can separate you from God's love. You are secure in God's love. As his child, God has chosen you and appointed you to go and bear good fruit—(works) that will last eternally. You are a co-heir. You are not only God's heir; but a co-heir with Christ. You are entitled to all that Christ inherits according to Romans 8:17. You also share in Christ's suffering but do not shrink back from it. For Christ gloried in his suffering knowing that he would be glorified for it. If you share in his suffering, you will share in his glory.
Father,
Thank you for these truths, which help me know and understand that my identity is in your Son. I am comforted by your acceptance and unconditional love. I am so thankful for a restored relationship with you. May I always be willing to initiate restoration in any of my relationships. My natural inclination is not to embrace suffering. Help me not to shrink back from anything in your will for me that would bring you glory. Remind me that I can do all things through Christ who gives me strength (Philippians 4:13 NLT). ~In Jesus' Name, Amen.
---
---