Challenges of Healthy Eating in Social Settings
Thursday, June 29, 2023 by Doreen Wennberg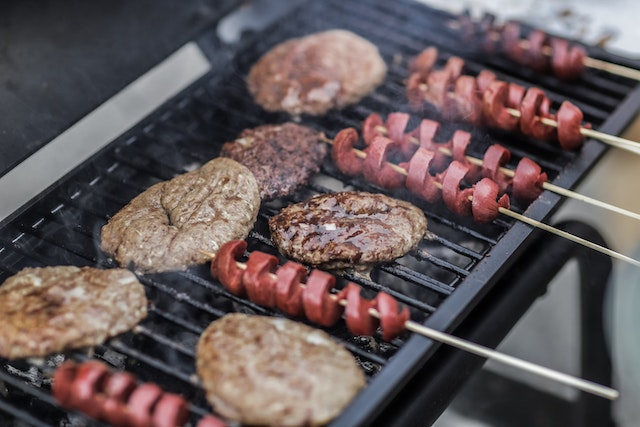 As Independence Day approaches in the U.S.A., picnic outings and family bar-be-que gatherings are common. And right up there with the fireworks are good ole American favorites, Hot dogs, Hamburgers, and Apple pie!
People with diabetes, high blood pressure, high cholesterol, and inflammation, who are glutton-free, watching weight, or have other health issues, should be careful when eating away from home.
Maneuvering your way around a buffet table full of high sodium, fat-laden foods, and sugary sweets can be tricky if we are focused on eating healthy. Often, if we don't plan ahead, we may eat all of the wrong things and regret it later!
So, what are we to do—skip the social gatherings and stay home? You could, and some people do, but let me suggest a few options.
Perhaps a better solution is to eat before you go. If you go to the party hungry, you are more likely to be tempted and make unhealthy selections. But if you first eat a healthy meal at home, you can avoid wrong choices, nibble on a few smart foods, and do what you went for—to socialize!
Option two: maybe you don't want a full meal before you go. At least have a healthy snack first so you are not ravenous when you get there. Then remember to be mindful of what you put on your plate. Look for healthier choices and stay clear of anything you don't normally eat.
Option Three: B.Y.O.H.F. Bring your own healthy food. Often other people are looking for healthy options at barbeques. Many people will bring salads, but beware that the oil, mayo, and sugar in the dressings are the very culprits that make a healthy dish less healthy.
You cannot go wrong with a healthier pasta salad that has no oil or mayo in the dressing. With the choice to use glutton-free pasta or not, and loads of veggies, it's a delicious and satisfying meal.
Here are two easy Pasta Salad versions that everyone will enjoy and ensure you have the healthy options that you are used to. Pasta Salad #1 and Pasta Salad #2 Enjoy!
Volunteer to bring more than one side. A colorful fruit bowl, a veggie platter, or a healthier bag of low-sodium tortilla chips with a hummus or salsa dip. This way, you have your picks to nibble on.
If you need to control sodium, sugar, and fat intake for health reasons, with some pre-planning, you can still attend the family picnic and feel good about your food choices.
Have a happy, healthy, and safe Fourth of July!
---
---