Encouragement for Hard Seasons
Thursday, September 14, 2023 by Doreen Wennberg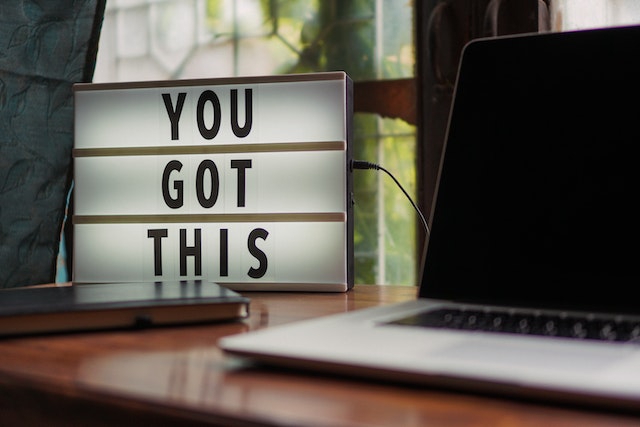 Different seasons in life are just hard.
If you're a single Mom, have you ever joined a group only to realize everyone else is married but you? That can be hard.
Or maybe if you are married, your season is hard—because of disconnection—there's distance in your relationship with your husband.
For someone else, you find yourself watching others find love— while you sit waiting for God to bring you someone.
Maybe your hard season is completely different. Perhaps you're walking through a medical diagnosis with the unknowns that go along with that. Whether it's relational, medical, financial, or some other circumstance that life has thrown your way, there is always hope amid a difficult season.
When we go through life's challenges, sometimes we can feel alone, forgotten by God, and overwhelmed by the enormity of the situation.
Where is God?
God has not forgotten you. Delay in an answer is not abandonment. He who knows all things knows your pain. He sees you; he hears your cries.
When we walk by faith and not by sight (2 Cor. 5:7) though—we can't see or feel him, we trust— and keep trusting that he is with us.
In moments of our greatest doubts, and fears—we must cling to his promises.
Promises to Encourage You
God is always with us, a promise we see throughout scripture.
If you think God has abandoned you or forgotten you, consider these words from Psalm 9:9-10, "The LORD is a shelter for the oppressed, a refuge in times of trouble. Those who know your name trust in you, for you, O LORD, do not abandon those who search for you."
There are so many reminders within these verses. God is our shelter, our safe place during troubling times. Do you know him? Notice the reminder then to trust in him. He does not abandon those who seek him. I hope you take comfort in that.
Like me, you probably have favorite Bible verses highlighted and underlined. We did that for a reason, didn't we? For one, they spoke to us, and we wanted to remember them.
During a particularly hard season, several verses from my Bible found their way to a spot on my desk that helped to comfort me. Consider this one from Psalm 34:18, "The LORD is close to the brokenhearted and saves those who are crushed in spirit."
This verse reminds us that God knows what we're going through, and when our hearts are hurting, he is there—he's close.
God is in Control
When life appears to be spinning out of control, we may have moments of doubts. We may question everything we know. Then our eyes fall on verses reminding us that God is in control. "For my thoughts are not your thoughts, neither are your ways my ways," declares the Lord. "As the heavens are higher than the earth, so are my ways higher than your ways and my thoughts than your thoughts" (Isaiah 55:8-9).
We may not always understand what is going on or why God allows certain things to happen, but that is why we trust. "Faith is confidence in what we hope for and assurance about what we do not see" (Hebrews 11:1).
God is Faithful
Do you believe that? Hard seasons can cause us to doubt God's faithfulness. We can forget the scriptures that say, "Jesus Christ is the same yesterday and today and forever" (Hebrews 13:8). He does not change. He has always allowed trials in life to cause us to turn to him, to draw us closer, and to strengthen us.
Another promise of God to remember is, "And we know that in all things God works for the good of those who love him, who have been called according to his purpose" (Romans 8:28). God's plan always has a greater purpose.
Let the comfort and truth of these promises wash over you and give you peace.
Father,
Thank you for the promises that remind me that you are always with me. Forgive me when I doubt your Sovereignty and faithfulness when I can't see my way. Help me to walk by faith, trusting that you've got me, and I don't always need to see. I know you are working all things together according to your purpose for my life. ~In Jesus' Name, Amen.
If you found this helpful, please share this others.
---
---