The Joys of Fall
Thursday, September 21, 2023 by Doreen Wennberg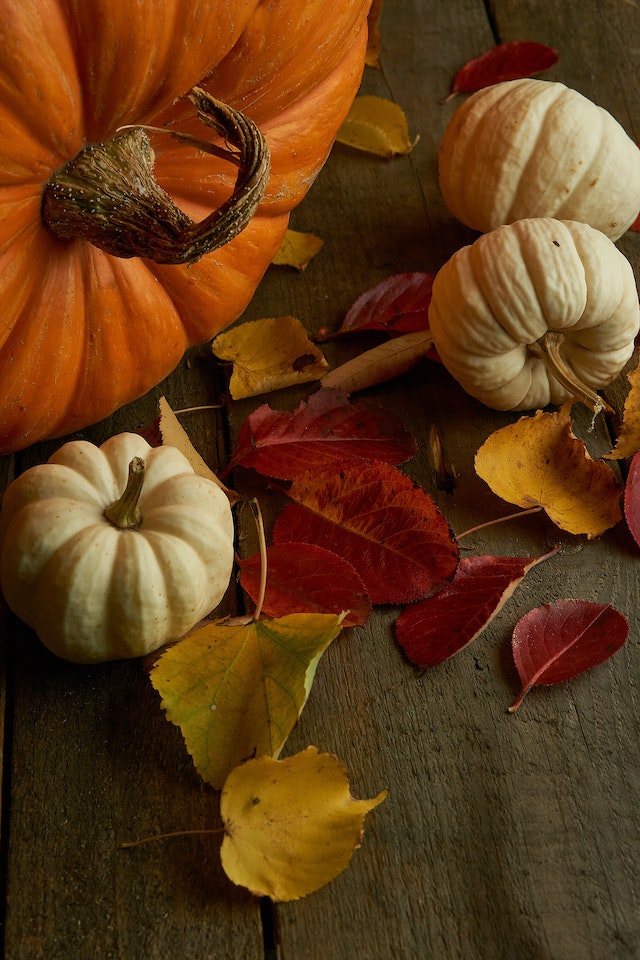 Sept 23rd marks the arrival of Autumn (or Fall) in the U.S. The changing of the seasons once again from hot summer days to cooler temps. We look forward to the vast array of scarlet, peach, and gold-colored trees and the shedding of their leaves.
Growing up on Long Island, our yard had towering Maple trees and a lot of apple and pear trees—so in the fall, we were always raking leaves! Did you ever rake up big piles of leaves and jump right into them? It's a pretty good way to get dirty—but so much fun!
Something else we looked forward to doing after raking leaves was putting together our "strawman." We didn't have straw, but we sure had plenty of leaves! Every year, we got out old paint clothes and stuffed them full with leaves for the annual front yard scarecrow. Fun memories that helped to make the chore of raking—not such a chore!
Not only does the fall usher in cooler temperatures and a gorgeous color scheme, but a bounty of crops are harvested. Are you ready for the fall produce? Apple orchards abound here in North Georgia. I anticipate picking varieties of apples and other farm fresh fall produce.
What do you look forward to making during this season? There are so many fun fall recipes to make. Here are a few of my favorites.
In keeping with healthy eating, all three are delicious and made with whole-food ingredients. Apple Smoothie, Pumpkin Muffins, and Roasted Acorn Squash. Try all three this fall and enjoy healthier eating.
Apple Cinnamon Smoothie
This recipe is quick and easy with ingredients you probably already have. *I always keep bananas in my freezer for smoothies. I look for recipes that use whole food ingredients and little to no sugar. This recipe uses two fruits, which use the natural sugar from the fruit. It also uses maple syrup— a better choice— instead of refined white sugar. I use way more cinnamon than the recipe calls for, but you decide. Get the link from MammaC here.
Pumpkin Muffins
There are many great-tasting muffin recipes, but most use oil and are loaded with sugar. This pumpkin muffin is a great tasting healthy version for your fall baking. The only change I make is instead of eggs, I sub with two flax eggs. (Flax eggs made with ground flax and water can sub in any baking recipe). For each flax egg use: 1 TBSP of flax and 3 TBSP of water. Flax also increases fiber. This recipe calls for using rolled oats instead of flour and then toasting and grinding the oats. An extra step, but simple and healthier for you! You will be happy you did the extra step! Get the link from Brendid here.
Roasted Acorn Squash
Do you love roasted vegetables? If so, you will love this roasted acorn squash! It is a simple three-ingredient recipe. A satisfying side, or you can make it a meal if you stuff it. I love it as a simple side with some maple syrup! If you have never tried acorn squash, you've got to try this – get the link from CookieandKate here!
Happy Fall!
---
---